Hello, Welcome to arungudelli.com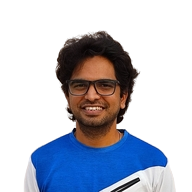 Creativity, As has been said, Consists largely of rearranging what we know In order to find out what we do not know. Hence, to think creatively, we must be able to look afresh at what we normally take for granted
George Kneller
This is the place where I will be sharing my knowledge and my learning experiences as a Techie, So that it's helpful for Some One Some where to Display their Creativity.
Here I writes Everything About Web, programming, Internet, technology and so on.
However, sometimes I will deviate from the regular topics just to mix it up a bit and add a little flair to the site.
In short this blog will help people to put their best foot forward on the WEB.
Even though I have started this BLOG after seeing lots of your's but still I hope I would have something for you to share until expiry of this BLOG or mine.
By The Way, Who The Hell Am I?
For Now. It's just me Arunkumar Gudelli
A person searching for the meaning of Life. A person striving to hard to make a difference. A person who wants bigger things in Life.
OK OK Cool..Too much philosophy right.
In simple words I am a kind of person who make people laugh as much as possible.
What I will Do?
Currently I am "One among a million" Software engineers of India.
I write beautiful mark up.I make the Web useful.
I have very good knowledge on HTML,CSS,Java Script,TypeScript, Angular, C#, Asp.net, Rest API etc..
So… thanks For Reading!!!
Please Take a look around My blog,Keep up to date with my Posts..